2020最新财务个人英文简历模板
  如果你想进入外企,或者应聘对英文水平要求高的'岗位,一份英文简历是必不可缺的。下面是2020最新财务个人英文简历模板,欢迎阅读!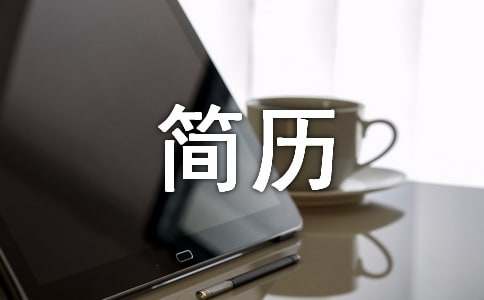 2020最新财务个人英文简历模板1
  Name:
  Gender:Male
  Wedlock:Single
  Nation:Han
  Residence:Guangdong-Dongguan
  Age:
  Location:Guangdong-Foshan
  Height:172cm
  Target Locations:Guangdong-Guangzhou、Guangdong-Zhongshan、Guangdong-Shenzhen
  Target Positions:Financing/Audit/Stat.-Accountant
  Financing/Audit/Stat.-Finance Analysis
  Financing/Audit/Stat.-Other
  Target Jobs:accountant、 manager assistant
  Desired Salary:Negotiable
  When Can Start:within 01 month
  Education
  20___-09~20___-07 East china transportation university Accounting and English Bachelor Degree
  Training
  20___-10~20___-10 America whalen representative office Accounting
  20___-07~20___-09 Wabisen Accounting Firm Accounting
  Work Experience5 years 0 months work experience,and served on 2 Companies.
  (20___-10~20___-07)
  Company Type:Private Enterprise Company
  Category:Furniture,Household appliances,Handicrafts,Toys
  Job Title:Accountant & Finance Management
  Positions:Financial affairs plans professional staff
  Job Description:Key responsibilities:
  1. Overseas sales management including account receivable management.
  2. Overseas branches accounting management including treasury, bookkeeping, budget, expenses etc.
  3.Division performance analysis including price management and operation analysis.
  Achievement:
  1.Personal quarterly performance was evaluated as "A"
  2. Annual performance was commented as "The Best Supporting"
  3. Project working of Account Receivable verification
  Reason for Leaving:Family emergency
  (20___-10~20___-10)
  Company Type:Foreign Enterprise Company
  Category:Trading,Commerce,Imports and Exports
  Job Title:Accountant
  Positions:Accountant
  Job Description:deal with daily vouchers and ledgers, control foreign nationality people's expenses happened in china reasonable, report employees expenses and bank statement to headquarter in America financial people needed, to report the payment amount which happened in china and also employees expenses reimbursement, weekly, monthly finacial budget etc .
  Reason for Leaving:searching broad space to develop
  (20___-07~20___-09)
  Company Type:Foreign Enterprise Company
  Category:Consulting and Investigation industry
  Job Title:Positions:Accountant
  Job Description:20___.06—20___.09 Wabisen Accounting Firm
  When graduated from university, I got my work in wabisen which is a big international accounting firm, In my 1.5 year's working period I always tried my best to work hard to study and improve, and set a goal what I must attain ,and now I can say I was successful in the past two year , and I am so confident to do everything no matter how difficult it will be !
  Reason for Leaving:change career field
  Special Skills
  Professional Title:
  Computer Level:intermediate
  Computer Skills:Have a good command of windows operation and well control about office software like word 、excel and power point etc , skillful handling in finacial software such as kingdee etc.
  Strengths:Have 2.5 years work experience both in international accounting firm and America representative office , well know about local financial regulations and operations ,have been worked for ten kinds of different enterprise as an accountant when i served in the accounting firm .
  2020最新财务个人英文简历模板2
  Basic CV
  Name:
  nationality:China
  Current location:Guangzhou
  National:Han
  Exit and Entry:Guangzhou
  tall:
  Marital Status:Single
  Age:25 years old
  Training Certification:integrity
  badge:
  Job search intention and work experience
  Personnel types:ordinary job
  Position:Finance
  categories:accounting, auditing, financial management
  Work Experience:1
  Title:Junior
  Job type:full-time can be reported for duty - at any time
  Monthly requirements:2000 - 3500 hope that the working area:Guangzhou, Shenzhen
  Personal experience:20___.3-20___.6 accounting firm (internship)
  20___.7-20___ logistics enterprises (Accounting)
  Educational background
  Graduate institutions:Jiangxi University of Finance and Economics
  Highest level of education:graduate - 20___-07-01
  Studies by one:the specialization of Certified Public Accountants Professional II:
  By education and training experience:20___-20___, Jiangxi University of Finance and Economics School of Accountancy
  Second prize for school athletic meets propaganda 20___-20___
  20___-20___ Accounting Institute UFIDA training certificate
  20___-20___, "the best students," second-class scholarship
  Language ability
  Foreign Languages:English well
  Mandarin level:the level of good
  Cantonese:General
  The ability to work and other expertise
  1、Proficiency UFIDA, Kingdee and other financial office software.
  2、Proficiency in DOS, WINDOWS systems, OFFICE office software.
  3、With strong English skills in reading and English reading ability of accounting.
  Detailed personal autobiography
  Monthly requirements:more than 2,000
  Hope that the working area:Guangzhou, Nanjing and other regions can also be.
【2020最新财务个人英文简历模板】相关文章:
财务专业个人英文简历模板10-06
2020最新行政助理英文简历模板03-17
2020个人英文简历模板11-15
财务英文简历模板08-14
财务会计人才个人英文简历模板02-02
2020财务经理个人简历模板10-28
2020外贸英文简历模板11-15
财务审计英文简历模板10-13
财务分析英文简历模板09-01