英语简历参考范文
  Personal Information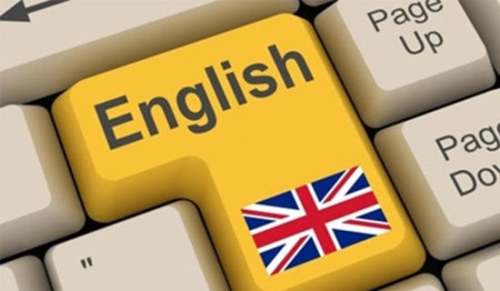 Name: ****** Wang Gender: Male
  Date of Birth: August 1967
  Mobile phone: 130*******
  E-mail: *****@*****.com, ****1234@yahoo.com
  Education background
  During 1986-1990 , studied at North-west University in XianAn , major in
  Mechanic & Equipment engineering .
  Graduated with Engineering Bachelor degree in 1990.
  Working Experience
  1 .July 1990 – June 1997
  Worked in Sino-PEC (Petro-chemical company ) as Mechanical engineer &
  Project engineer .
  During 1990-1994 , located in TianJin and worked as mechanical engineer .
  During 1994-1996 , located in Singapore and worked as project manager in the Sino-PEC & SHELL-based JV.
  Served in Motorola (China) Electrical Ltd . Company in TianJin .
  Operation Department, Mobile Device Sector. Main job responsibility as follows:
  Manpower management on mobile phone production line. Problem solving and feed back on manpower arrangement, organizing, corresponding and employee relationship.
  Material management on mobile phone production line, such as sub system of ERP, material cycle count system, rejected material return process flow etc.
  Cost control and management of workshop. Production cost reduction through employee training, industry flow optimizing, material scrap control etc.
  Process flow control and management on mobile phone production line.
  Continuous improving productivity through implementing super line management on back end of mobile phone production, optimizing production process flow.
  Mass production control and management of new product. From prototype ramp up to mass production stage, Champion new product in manufacturing team ,timely feed back production capacity, quality, process flow, equipment, material issue.
  Cooperate with engineering team, solve problem in time, feedback issue to supplier timely and effectively.
  My job covered the following area ,
  On site auditing to targeted sub supplier for PCBA building and assembly of mobile phone
  Make out the feasible report of possible sub supplier for high level management .
  Management & monitoring of daily operation of supplier , focused on material supplement, inventory & scrap & shrinkage of material,, steadiness & consistency of process flow as the criteria when it be qualified .
  Submit the report of verification & highlight of quality issue in supplier to Motorola .
  Production schedule control in supplier based on Motorola`s demand .
  3.Nov 2003 – Nov 2005
  Worked at GuangZhou Soutec(Group) Technology Co.LTD .( Website is www soutec.com.cn)
  Soutec is a state-owned company in Guang Zhou,the business is composed of the design & manufacturing and market sales of mobile phone .
  In Soutec, I ever took the job of vice GM of manufacture center and GM of purchasing center.
  4.Nov 2005 up to now
  Work at Samyoung technologies Co.LTD in DongGuan .
  SamYoung Technologies Co.LTD in DongGuan is a korea company , product is Metal keypad for mobile phone , currently, Samyoung company is the qualified supplier of Motorola , main product for Motorola are
  the keypad of V3 , L7 & K1 .
  My job is operation GM in Dong Guan factory , in charge of new product introduction ,output control ,quality assurance , conversion cost control and management of major local supplier .
  Other
  -I settle down in GuangZhou .
【英语简历参考范文】相关文章:
英语简历范文参考08-21
英语专业简历范文参考07-29
英语助教简历参考09-06
英语专业实习简历参考范文09-10
国际商务英语简历范文参考08-20
英语教育专业简历范文参考08-18
有关汽车专业英语简历范文参考09-11
外贸英语专业简历参考范文09-10
求职英语教师个人简历参考范文03-23