最新汽车专业英文简历范文
  Name: Lin xxx Sex: Male Education: Vocational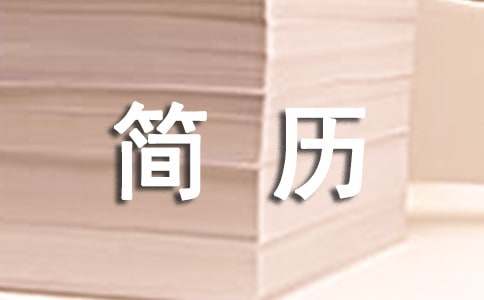 Profession: car insurance assessment and date of birth: October 18, 1990
  Mobile: 13471191343 Tel :0760-xxxxxx
  Address XXXXX Guangdong Zip: 528400
  Educational background
  Graduate institutions: Guangxi traffic school senior technicians in 2007 - 2010 Assessment Class
  Majors: automobile culture motor vehicle insurance practice Troubleshooting car accident damaged vehicles will be tested with the vehicle fault diagnosis and detection technology.
  Internship experience: April 2009 in Guangxi Automobile Fair 15th
  Easy-going person, honest, strong, optimistic, cheerful, loving sports.
  Personal values
  My credo is: "keep making progress, work hard," I believe I will definitely give you the ability to be satisfied with a surprise! Distinguished Leadership:
  Hello!
  Thank you for your visit in my自荐信busy.
  My name is Kam Lung industry is high-level technical schools in Guangxi vehicle traffic assessment and the insurance professional graduates in 2010, as a society is about to embark on the journey of the agriculture, forestry students, and now I am faced with a turning point in life, I love my profession, and mastered some knowledge of insurance. During the three years in school, I will seriously study the various school subjects, and skilled hands and knowledge of automotive beauty, in the process of knowledge regardless of ability or the quality of self-cultivation, I have receipts Very simple, two years of mentoring in the strict education and the efforts of individuals, I have a solid foundation of professional knowledge and, more importantly, rigorous style of study and correct learning attitude, I created an honest, strong, optimistic character. In addition, I also went to the 15th car in Guangxi fairs, I also actively participated in various school activities, to seize every opportunity to exercise their own, to the difficult challenges.
  few years, she has to off, this is my wish. Results do not represent the past now, I solemnly apply for your company, hope to join your company. I believe in my efforts, I will do my best to offer your company a force, a brilliant Tim, in the end very much look forward to hearing from you.
  Thriving business,祝贵!
  Sincerely,
  Salute
【最新汽车专业英文简历范文】相关文章: