Java程序员英文简历范文
  英文简历应该搭配求职信,求职信兼任着自我推荐的.角色,是英文履历不可或缺的搭档。有了她,你的履历将威力倍增喔。另外下表说明在撰写履历以及求职信时,建议可以参考你个人工作经历的长短以及是否有职业上的转型等来做一些重点调整。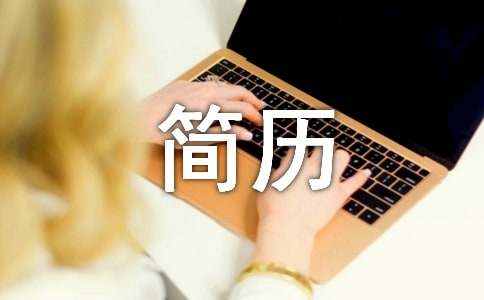 Java程序员英文简历范文篇一
  yjbys
  Female, 19, Jiangxi people
  Education: technical secondary school/technical school
  Working lives: fresh graduates
  Expected salary: negotiable
  Working location: guangzhou - there is no limit
  Objective: other software/web design/production | development | other Internet
  Strong interpersonal communication skills The good faith integrity a strong sense of responsibility
  Work experience (work for four months, did the 1 job)
  Guangzhou day art
  Working time: in February 2015 to June 2015 (4 months)
  Job title: design
  Working content: mainly responsible for the design of the product packing
  Education experience
  In January 2017 Guangzhou ka wah software engineer
  Project/training experience
  In December 2016 - January 2017, OA office system
   training contents of project: the project for office automation management system, using SVN, maven and myEclipse development together. The structure is divided into the presentation layer, business layer and data access layer, the dependent relationships between levels from bottom to top. The presentation layer USES the Struts framework development; Business layer encapsulates the business process, in order to adapt to change in the business, every business module have special interface and implementation classes, using Spring IoC function implementation class injection to the presentation layer of the Action; The data access layer by using Hibernate implementation, code is simple and can adapt to different database. Affairs section using Spring's declarative transaction management. Using client script ajax technology and the web server for the data interaction.
  In August 2016 - September 2016 xx shopping mall
   training contents of project: the project for the online shopping system, divided into the front desk with the background. Main functions of a front desk: home page shows all the goods, the user register or login, classification of commodity exhibition, buy goods, evaluation items, dynamic display news information, etc. Backstage main functions are: the user information management, commodity information management, order management, message management, etc.
  Self description
  1. Have strong sense of responsibility, professional dedication and good communication skill
  2. Strict with themselves, every day a disciplined, punctual, conscious, and I am honest, has the nature of independence and progress, ability to adapt to the new environment.
  Java程序员英文简历范文篇二
  yjbys
  Male, 25,
  Education: college
  Working lives: within 1 year
  Expected salary: 3000-5000 yuan
  Working location: guangzhou - tianhe - there is no limit
  Objective: the Java software development engineer | software engineer
  A strong sense of responsibility Composed inside collect The good faith integrity
  Work experience (work for four months, did the 1 job)
  Guangzhou da software vocational training schools
  Working time: in August 2016 to December 2016 (4 months)
  Job title: intern Java software
  Work content: skilled use MyEclipse/Eclipse/Tomcat server development tools, such as good programming habits. Be familiar with the Linux operating system familiar with Oracle/Mysql database mainstream open source framework, such as Spring, for SpringMVC, MyBatis framework, Hibernate technology to master the JSP, JQuery, JavaScript, Ajax, Junit, JSON, JDBC master CSS, HTML, XML related technologies such as St
  Education experience
  Graduated in December 2016 Guangzhou da software vocational training school in the Java software development
  Self description
  1, I am easy-going personality, has the enterprising spirit and team work spirit
  2, have certain ability to learn, good at thinking, keep a good state of mind
---
【Java程序员英文简历范文】相关文章: