行政助理求职英文简历
  A RESUME OF JUNJUN DU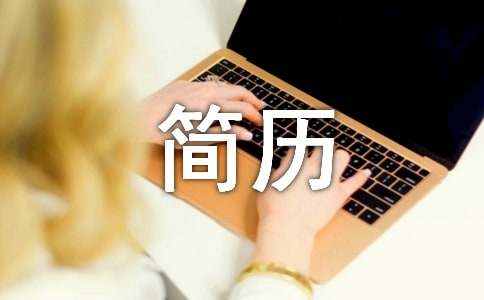 PERSONAL DATA
  Name:Junjun Du
  Gender:Male
  Birthdate:May 25, 19xx
  Birthplace:Harbin
  Married :No married
  Phone:(8610)6201-1234
  Fax:(8610)6201-7895
  E-mail:dujunjun@jxue.com
  Address:No.29, Beisanhuan Road, Xicheng District, Beijing 100029, China
  WORK EXPERIENCE 9/88-Present THE LAPIS CORPORATION,Pinesville,LA
  Personnel Administrative Assistant
  -Maintained filles.
  -Prepared records for off-site storage.
  -Designed forms for archives.
  -Developed effective space management plan for on-site records.
  -Improved tracking system resulting in few lost files.
  -Handled employment verifications and designed forms to expedite process.
  12/84-8/88 GLADE GROVE COLLEGE,Baton Rouge,LA
  Records Coordinator for Development
  -Recorded gifts made to the college.
  -Maintained filles.
  -Coder
  -Translated data form surveys into numerical code for data entry.
  -Edited computer printouts.
  -Performed quality control.
  6/72-12/81 PAISLEY TELECOMMUNICATIONS,New Orleans,LA
  "Advantage" Coordinator (The "Advantage" is an auto dialer.)
  -Tested and programmed each unit.
  -Schedule site visits and installations.
  -Kept inventory.
  -Assisted customers with questions and problems.
  4/71-5/72 Interviewer
  Conducted public opinion surveys.
  EDUCTION
  Biltmore College,Dallas,Texas 1972
  Associates degree in Marketing.
  References are available upon request.
【行政助理求职英文简历】相关文章:
3.英文简历行政助理