有关英文感谢信3篇
  在我们平凡的日常里,需要使用感谢信的'场合越来越多,写感谢信比口头感谢更加真挚。但是感谢信有什么要求呢?下面是小编帮大家整理的英文感谢信3篇,欢迎大家借鉴与参考,希望对大家有所帮助。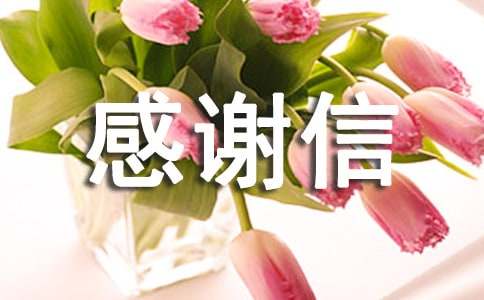 英文感谢信 篇1
dear all,
  its time to say goodbye to everyone today. i will leave this afternoon.
  in xxx years, with you good friends, i have so much happy memory. i will never forget that and they are my largest fortune in my life.
  it is my pleasure to work with you and i appreciate much that you have shared precious time with me. thank you for sharing, support, help and encouragement and thank you for everything!
  wish you happy and healthy!
  keep in touch via
英文感谢信 篇2
Dear Mom and Dad,
  I love you! I love you so much! I love you with all my heart! This letter to you is to tell you my true feelings from the bottom of my heart. Thank you so much for bringing up! Thank you so much for raising me. I know how hard you've worked during the past years. I can image how many difficulties and obstacles you've conquered. I can imagine all the problems you have faced and all the sweat and tears you have shed to make my life better. I can fully understand what a huge reonsibility it is to raise a child. You've been very patient with me. You've encouraged me and you've helped me. You've tried your hardest to give me the best things in life. You've made a lot of sacrifices and many difficult choices. I also know that you have great expectations of me.
  You want me to be very successful and happy. You want me to be the best person I can be. You want me to do great things with my life. You want me to make the world a better place. I know you have so many so many hopes and dreams for my future. Today I want to tell you something extremely important. Today I want to tell you that you don't need to worry about me any more. I'm grown up! I will be reonsible for my life and for my future. I will study very hard. I will exercise everyday to keep fit. I will read English every morning and every night. I will make the best use of every are minute. I will be happy, confident, positive and energetic everyday!! I will develop good habits and use them to constantly improve myself.
  I will never do anything that would harm my body or my mind. I will never do anything that would make you feel disappointed or ashamed. I will learn as much as I can and become smarter and
英文感谢信 篇3
Mr.____
  Minister of _____
  (Address)
  Beijing,China
  Dear Minister,
  I am writing this letter to thank you for you warm hospitality accorded to me and my delegation during our recent visit to your beautiful country. I would also like to thank you for your interesting discussion with me which I have found very informative and useful.
  During the entire visit, my delegation and I were overwhelmed by the enthusiasm expressed by your business representatives on cooperation with China. I sincerely hope we could have more exchanges like this one when we would be able to continue our interesting discussion on possible ways to expand our bilateral ecomomic and trade relations and bring our business people together.
  I am lookingforward to your early visit to China when I will be able to pay back some of the hospitality I received during my memorable stay in yur beautiful country. With kind personal regards,
  Faithfully yours,
【有关英文感谢信3篇】相关文章:
有关英文感谢信模板汇总五篇12-25
有关英文感谢信模板集合六篇12-21
有关英文感谢信模板集锦7篇12-21
有关英文感谢信模板七篇12-04
有关英文感谢信模板集合10篇12-15
有关英文感谢信模板集合5篇12-14
英文感谢信参考11-18
面试英文感谢信范文09-21
面试后英文感谢信09-21
感谢信中英文范文12-17