2017最新英文求职信范本
  求职信的关键目的`在于向你的雇主证明你是最佳人选,因此确定该职位的技能要求是重要的第一步。下面是小编搜集整理的2017最新英文求职信范本,欢迎阅读,供大家参考和借鉴!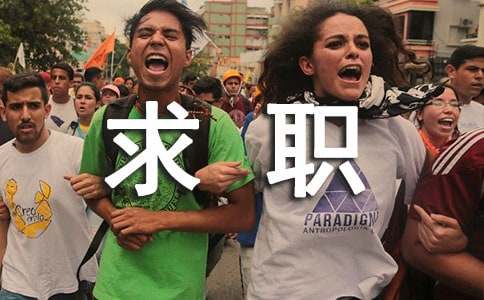 2017最新英文求职信范本1
  director of consulting center
  shanghai foreign service co., ltd
  406 maoming mansion, 580 maoming rd(s)
  luwan district, shanghai 20021
  dear mr. director,
  i am currently working on master degree in international commercial law at fu dan university. my supervisor mr. liu mingyu, a well-know professor of law,
  tells me that sfsc specializes in recommending qualified personnel to muti-national companies and suggests that i contact you for recommendation.
  during the two years of studies at fu dan university, i have not only acquired a lot of knowledge of international commercial law, but learned two
  foreign languages as well -english and japanese. moreover, i have published two papers in the university journal on problems that may arise after china's
  entry to wto. and they have been favorably accepted.
  i am enclosing a resume, copies of my published papers, and professor liu's letter of recommendation.
  i sincerely hope you wil introduce me to a famous multi-national company, to which i will dedicate myself.
  truly yours,
  fu jialin
  2017最新英文求职信范本2
  dear sir,
  on my graduation from college this fall, i am desirous of securing a position that will offer me opportunity in the field of import and export trading. knowing something of the scope and enterprise of your huge export department, i thought perhaps you would keep me in mind for a possible opening.
  i am strong and alert, and shall be twenty years of age in july next year. at present i am a student in the college of - but i shall graduate from the college this coming july, finishing the requirements in three years, i have had no business experience, but my college record has been good. a copy of my antecedents is enclosed for your reference.
  dr.b.chao, president of the college of - will be glad to tell you more about my character and ability, i shall be glad to call at any time for an interview.
  very truly yours
  2017最新英文求职信范本3
  p.o. box 36
  biit university
  beijing,china 100000
  dear sir/madam:
  now and then corporations send out feelers for just the right type of creative person. this person must fit very specific criteria. usually, after all is said and done, the corporation wants a business person who can manage, create and communicate. a seasoned professional who's been around for a while.
  if you've been looking for this rare combination of business savvy and design expertise, my background might interest you:
  ten years of working experience. solid background in the management of creative up-and-comers. know new technologies that show instant profit, such as cad/cam.
  this is but a brief summary of my abilities. and there is much, much more to share.i feel i have strong marketable skills in which you would be interested. please contact me if you would like to hear and see more.
  with many thanks,
  huang yan
【2017最新英文求职信范本】相关文章:
2017最新英文求职信范文01-05
2017最新英文求职信模版01-04
2017最新毕业生英文求职信01-08
2017个人英文求职信范本01-03
英文求职信范本11-20
2017最新英文简历01-14
英文标准求职信范本02-12
英文求职信格式范本01-14
英文求职信标准范本12-13