应届毕业生应聘人力资源职位英文简历
Personal Data:
  Name:Steve Lee
  Gender:Male
  Data of Birth: June 11, 1980
  Marriage Status: Single
  Major: Business Administration
  Graduate school: Beijing University
  Degree: Bachelor Degree
  Email: stevelee@jxue.com
  Phone:(010)xxxx-xxxx
  Fax:(010)xxxx-xxxx
  Address: No.29 Beisanhuan Road, Xicheng District, Beijing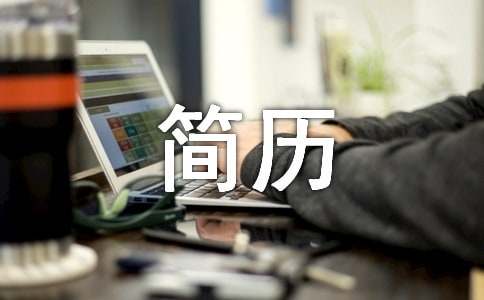 Objective:
  To obtain a challenging position as an assistant for a manager, especially in Human Resource Management.
  Education:
  1999.9 - 2003.9Dept of Business Administration , Undergraduate School of Beijing University bachelar degree
  2000.9 -now, Dept of Law, Graduate School of South China Normal University .
  Academic Main Courses:
  Management of Human Resources
  Production and Operation Management
  Strategic Management
  Quality Management
  Marketing / International Trade
  Principles of Management
  Groundwork of Accounting
  Economic Law
  English Skills:
  Have a good command of both spoken and written English.
  Computer Abilities:
  Skilled in use of Windows / Office / Foxpro / Frontpage / etc.
  Practice:
  1999.9 - 2000.9 Assistant in charge of Activity pision of the Communist Youth League.
  Having been a personal tutor for several foreigners from Greece and India in English for half a year. We are still keep in touch .
  Scholarships and Awards:
  2000.9—2001.9 Third-class Scholarship
  Qualifications:
  Have a passion for management/ international trade/ sales/ promotion.
  Attachment:
  Certification of Scholarship
  Certification of Cet-4
【应届毕业生应聘人力资源职位英文简历】相关文章:
英文简历:应聘职位09-09
英文简历:职位应聘08-13
应聘职位英文简历模板08-06
应聘编辑职位英文简历02-01
应聘酒店职位个人英文简历01-09
英文简历如何描述应聘职位08-14
英文简历怎样说明应聘职位08-18
英文简历范文应聘银行职位11-10
应聘护士职位英文简历范本08-22
英文简历中应聘职位相关用语08-22