保研面试英文自我介绍模板
  保研面试英文自我介绍要怎么准备呢?来看看优秀的模板吧。下面是小编搜集整理的保研面试英文自我介绍模板,欢迎阅读,供大家参考和借鉴!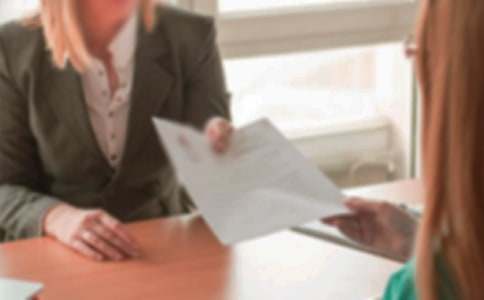 保研面试英文自我介绍模板
  Good afternoon,professors:
  It is my great honor to introduce myself here .My name is liuxiaobing . I come from maoyi sheng class ,the college of civil engineering .And my major is track engineering .
  During my three-year study in the university ,I have built up a solid foundation of professional knowledge ,as well as a rich experience of social activities .
  I attained a practice in an internet company on summer vacation of freshman year .This practice not only brought the first bucket of gold to me ,but also let me learn how to cooperate with a wide range of people . When Iwas a sophomore ,I took part in the national undergraduate innovation program as a group leaderandImade impressive progress .There is no doubt that joining this program is so rewarding to me .I learned that a considerate plan could make everything less work and it is of much significance to do what you like andthen insist it. what's more ,Ialso acquired lots of professional knowledge and knew how to think independently .
  I am an ambitious person ,always willing to achieve higher goals .I am very interested in my major course ,and I'd like to study it more systematically .This is why I hope to join this class .
  If I have the chance to be a member of the team ,I'll try to improve my ability on innovation and learn more skills about professional softwares . I'll try my best to be an expert in rail transit. Thank you .
  The content of our program is test study on DX piles performance in frozen soils under lateral loads .We did a series of experiments about DX piles and finally proved DX piles performance is better than straight piles .
  保研面试英文自我介绍模板
  Hello, my name is ***, it is really a great honor to have this opportunity for a interview, i would like to answer whatever you may raise, and i hope i can make a good performance today, eventually enroll in this prestigious university in september. now i will introduce myself briefly,i am **years old,born in ***8 province ,northeast of china,and i am curruently a senior student at ****.my major is packaging engineering.and i will receive my bachelor degree after my graduation in june.in the past *years,i spend most of my time on study,i have passed ****with a ease. and i have acquired basic knowledge of packaging and publishing both in theory and in practice. besides, i have attend several packaging exhibition hold in Beijing, this is our advantage study here, i have taken a tour to some big factory and company. through these i have a deeply understanding of domestic packaging industry. compared to developed countries such as us, unfortunately, although we have made extraordinary progress since 1978,our packaging industry are still underdeveloped, mess, unstable, the situation of employees in this field are awkard. but i have full confidence in a bright future if only our economy can keep the growth pace still. i guess you maybe interested in the reason itch to law, and what is my plan during graduate study life, i would like to tell you that pursue law is one of my lifelong goal,i like my major packaging and i wont give up,if i can pursue my master degree here i will combine law with my former education. i will work hard inthesefields ,patent ,trademark, copyright, on the base of my years study in department of p&p, my character? i cannot describe it well, but i know i am optimistic and confident. sometimes i prefer to stay alone, reading, listening to music, but i am not lonely, i like to chat with my classmates, almost talk everything ,my favorite pastime is valleyball,playing cards or surf online. through college life,i learn how to balance between study and entertainment. by the way, i was a actor of our amazing drama club. . Thank you
  保研面试英文自我介绍模板
  Good afternoon (morning), professors:
  It is my great pleasure to be here. My name is mingmingzhou , graduated from Computer Science Department of Wuhan University.During my four-year study in the university as an under-graduate student, I have built up a solid foundation of professional knowledge, as well as a rich experience of social activities. I am a determined person, always willing to achieve higher goals.
  What's more, I am good at analysis, with a strong sense of cooperation. All of these led me to the success of passing the first round of the entrance examination to the Master's degree. Personally, I am very humorous and easy-going, enjoying a good relationship among my classmates.
  In my spare time, I like to read books regarding how to be myself and how to deal with problems. Music and movies are my favorite entertainments. As for my sport interest, I could not deny my greatest interest is football. Playing this game brings me a lot of glory, happiness and passion.
  All in all, Wuhan University, with a highly qualified faculty and strong academic environment is the university I have long admired. I believe that I am a very qualified applicant for admission into your Master of IT program and can contribute to the enrichment or diversity of your university. THANK YOU FOR YOUR ATTENTION!
【保研面试英文自我介绍模板】相关文章:
保研英文面试自我介绍09-11
计算机保研面试英文自我介绍06-24
保研英文简历模板09-03
保研大学生面试英文自我介绍范文07-17
保研面试自我介绍(15篇)01-06
保研面试英语自我介绍范文08-07
保研面试问题11-14
保研夏令营面试自我介绍技巧09-06
保研面试英语口语自我介绍范文11-03