毕业论文答辩自我介绍
  Good morning, all appraiser committee members. I am XXX.First and foremost, I would like to express my sincere gratitude to my supervisor, professor XXX for his intellectual guidance, invaluable instructions and comments on my thesis. It is with his valuable assistance that I have finally accomplished this thesis. Now, it is the show time. I will present my efforts to you and welcome any correction.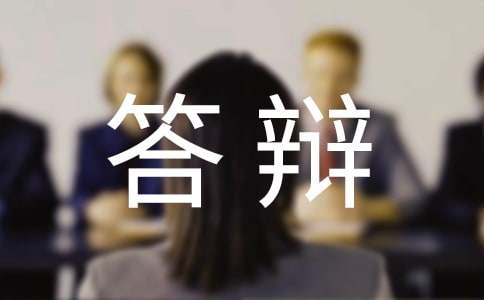 The title of my paper is Nobility and Pragmatism in British Food Culture. I choose this as my topic due to the following reasons.
  In British national Character, there are two distinctive aspects: nobility and pragmatism. Britain has a long food and drink culture. In the long development, British food and drink forms its own system and become an important part in the world. The character of nobility and pragmatism show themselves in many British foods and drink. The afternoon tea is the representative of showing nobility. Pragmatism mainly embodies in the pursuing of nutrient in food material, the simple cooking method and the idea of eating of British.
  British's nobility and pragmatism which reveal in British food and drink is significant. They give other countries' people who have not been to Britain a good impression. Foreigners realize British's nobility and pragmatism through Britain's food and drink and get a good impression about Britain. That good impression contributes to improvement of Britain's national status.
  Next, it is an outline of my paper. In the main part of this paper, I divide it into six parts.
  The first part will give a brief introduction of the Nobility and Pragmatism in British National Character.
  And the second part is going to analyze Nobility in the Origination and Development of Afternoon Tea and Nobility in the Etiquette of Afternoon Tea In the third part, we will focus on the Pragmatism in British Food Materials and Cooking Methods as well as in Food Conception
  And the fourth part is to talk about The Significance of Nobility and Pragmatism in British Food and Drink
  Then the author sums up the whole paper to reveal British's nobility and pragmatism is not acquitting themselves well in all aspect of social life, but also show themselves in the British food culture in the last part.
  OK! That is all. Thank you!
【毕业论文答辩自我介绍】相关文章:
2.论文答辩自我介绍
4.毕业论文答辩稿件
5.医学毕业论文答辩
7.英文毕业论文答辩
8.大专毕业论文答辩
9.毕业论文答辩题目