2018考研复试面试英语自我介绍范文
  2018考研复试面试英语自我介绍范文一:
  Good morning: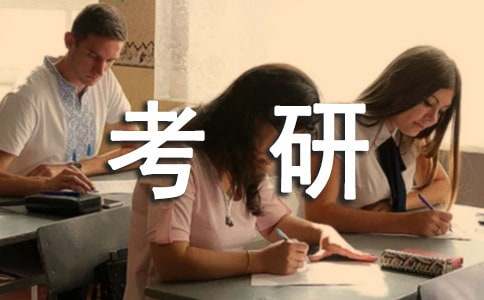 My name is _____, you can also call me Eason, I has such an english name just because the pronunciation of it is like my chinese name. I graduated from this university last year, and major in computer science, I liked computer very much, especially in multimedia technology, and wanted to make some achievement in this field, but when I finished my school, I realized that what I had learned was not enough for this target, I thought it would be great if I can continue my interest in that, so that was why I choose to further my study with a master degree.
  Well, in my spare time, I like soccer, pop music, and stamp, being a soccer fan, I always show my love to Manchester United and Ryan Giggs is my favorite. I also like English very much, and had passed Band six this year, but I do think it's still a long way to study it, so I wouldn't give up my English studying, and improve my oral and listening ability.
  So that's all, thank you.
  2018考研复试面试英语自我介绍范文二:
  Good morning/afternoon, my dear teachers (my dear professors). I am very glad to be here for your interview. My name is ___.I am ___ years old. I come from _______, a very beautiful city. My undergraduate period will be accomplished in _______university in July, 2018. And now, I am trying my best for obtaining a key to ________ University.
  Generally speaking, I am a hard-working student. I will try my best to finish it no matter how difficult it is. When I was sophomore, I found webdesign very interesting, so I learned it very hard. To weave a homepagefor myself, I stayed with my personal computerfor half a month, and I am the first one in my class who own his homepage. Furthermore, I am a person with great perseverance. During the days preparing for the first examination, I insist on running every day, no matter what the weather was like. And just owning to this, I could concentrate on my study and succeeded in the end.
  Well, in my spare time, I like basketball, tennis and Chinese chess. Also, English is my favorite. I often go to English corner to practice my oral English on every Thursday, and write compositions to improve my written ability. But I know my English is not good enough, I will continue studying.
  Ok, that's all, thank you for your attention.
【2018考研复试面试英语自我介绍范文】相关文章:
考研复试英语面试自我介绍范文06-25
2018考研复试英语自我介绍范文07-16
考研复试英语面试03-29
2018考研复试英语口语自我介绍范文07-01
考研复试英语面试口语内容06-26
2016考研英语复试面试技巧04-06
2017考研复试英语自我介绍范文03-17
有关考研复试英语自我介绍范文03-24
考研复试英语面试中经典问题03-18
考研复试英语自我介绍范文汇总07-16