My Christmas Day
  its the 25th December today,is Christmas day.when the Christmas day come,everyone gives presents to each other . We go to a lot of party on christmas day.And we also decorate Christmas trees.At noon ,we always have a big lunch .I like Christmas Day,Im very happy!
  我的圣诞节
  今天是12月25日,是圣诞节。当圣诞节来临,每个人都和其他人礼物护送礼物。我们在圣诞节这天参加了很多派对。我们也装饰了圣诞树。在中午,我们吃了一顿丰盛的午餐。我喜欢圣诞节,我很开心!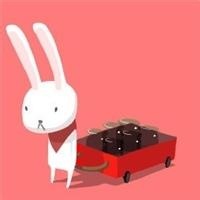 刘荣辉
2017-10-16 11:36:33
  Christmas in United States of America Santa Claus was born in US in the 1860s he was named this as he had a white beard and a belly, so he was named Santa Claus as this was the Dutch word for St Nicholas, Sintaklaas. Although the Dutch had bought him with them in the 17th century, he did not become an important person at Christmas until the Novelist Washington Irving put him in a novel that he wrote in 1809. This first Santa Claus was still known as St. Nicholas, he did smoke a pipe, and fly around in a wagon without any reindeer, but he did not have his red suit or live at the North Pole, he did however bring presents to children every year.
  In 1863 He was given the name Santa Claus and bore the red suit, pipe, and his reindeer and sleigh。
  Now Christmas celebrations vary greatly between regions of the United States, because of the variety of nationalities which have settled in it。
  In Pennsylvania, the Moravians build a landscape, called a putz - under the Christmas tree, while in the same state the Germans are given gifts by Belsnickle, who taps them with his switch if they have misbehaved。
  Early European settlers brought many traditions to the United States. Many settled in the early days in the South, these settlers would send Christmas greetings to their distant neighbors by shooting firearms and letting off fireworks. In Hawaii this practice is still in use as under the sunny skies, Santa Claus arrives by boat and Christmas dinner is eaten outdoors。
  In Alaska, a star on a pole is taken from door to door, followed by Herods Men, who try to capture the star. Colonial doorways are often decorated with pineapple, a symbol of hospitality。
  In Alaska, boys and girls with lanterns on poles carry a large figure of a star from door to door. They sing carols and are invited in for supper。
  In Washington D.C., a huge, spectacular tree is lit ceremoniously when the President presses a button and turns on the trees lights。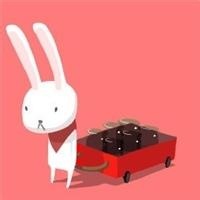 马海鸣
2017-10-16 11:36:33
  On the twenty- fourth of December which is called Christmas Eve.The children are usually sent to bed early and expect that Santa Claus coming and giving them presents .Some children put socks and sacks up for the holding of the presents that actually their parents put in.The Christmas dinner are usually eaten together by relatives.The tradition of Christmas pudding and roosters are usually eaten with deserts afterwards.The rest of the day is usually games and funs.